Public health officials say fear about working at a facility with a COVID-19 outbreak has caused staffing issues at Hamilton long-term care and retirement homes, including The Cardinal Retirement Residence. (Dan Taekema/CBC). View full article @ CBC.ca.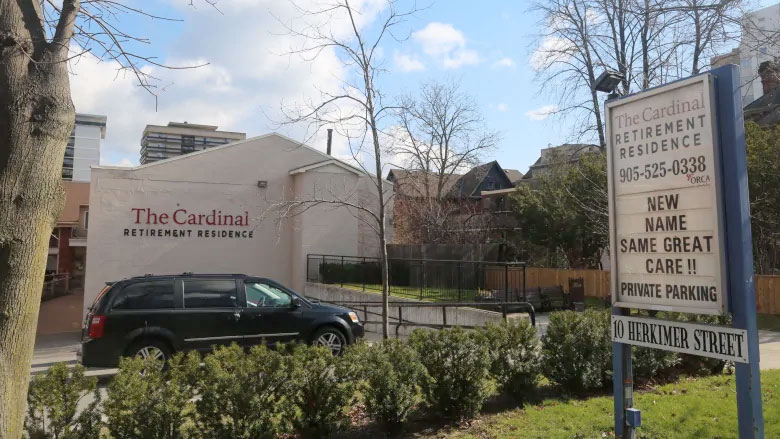 Cardinal Retirement Residence owner says home has 'enough staff at the moment'
When the first confirmed cases of COVID-19 started appearing at The Cardinal Retirement Residence employees stopped coming to work, leaving behind dozens of residents and just a handful of desperate staff members to care for them.
The sudden shortage of personnel at the central Hamilton home forced health officials to call in ambulances to ferry about a dozen of its most fragile patients, who were just out of hospital, to other facilities and prompted a scramble to find other workers to take their place.
Miranda Ferrier, president of the Ontario Personal Support Workers Association (OPSWA), said she received a "cry for help" about the home two weeks ago.
Read More